NUCLEARMIND GLOBAL
EDUCATING THE FUTURE ONE BRILLIANT MIND AT A TIME
OUR MANTRA: ALL LIFE IS SACRED 
REVERENCE FOR LIFE ~ DR. ALBERT SCHWEITZER
1952 NOBEL PRIZE FOR PEACE
~ ~ ~
DO YOU HAVE PAPERS? DO YOU HAVE ID? IDENTIFICATION? PAPERS? PAPIERS? PAPELES? CHILD. I SEE. WHO SENT YOU HERE? TELL ME NOW! WHO INVITED YOU? ARE YOU SURE?  I SEE. OKAY, COME IN. HURRY. SLOW DOWN. DON'T TOUCH ANYTHING. 
IF YOU ARE HERE FOR AN EASY A, YOU'VE COME TO THE RIGHT PLACE. HOWEVER, TO QUALIFY YOU MAY AS WELL JUMP OFF A ROOF. YOU ARE LIKELIER TO ACHIEVE SOMETHING THAT WAY THAN THE RIGHT WAY. DON'T JUST STAND THERE LOOKING STUPID. EYES ARE EVERYWHERE. HURRY UP. SLOW DOWN. DON'T TOUCH ANYTHING.
WELCOME. YOU ARE FAR WORTHIER THAN YOUR INNATE RIGHT TO BE FREE FROM FEAR. YOU HAVE GREATER POWERS OF LIGHT THAN I SAY YOU HAVE. I SAY, YOU ARE THE LIGHT OF THE WORLD.
WE'VE BEEN HONORED TO BE CHOSEN TO BE OF SERVICE TO YOUR EMERGING BRILLIANCE. IS THIS CONSPIRACY OR COINCIDENCE? HAPPENSTANCE IS NOT VERY LIKELY. WE ARE TOGETHER FOREVER. ANYTHING IS POSSIBLE.
INCINERATE MY SAVAGE SOUL
I AM PAPER BURNING AT ALL MY EDGES 
YOU ARE THE SMOKE I BECOME
burn by scott utley
DR ZANK APPROACHED ME TO CONTRIBUTE MATERIAL TO THE WORLD-WIDE WEB FOR A NON-PROFIT REACH OUT & TEACH EFFORT BASED IN ZURICH. I SAID, "BUT, OF COURSE". THIS PAGE REPRESENTS SOME OF THE MATERIAL I HAVE WRITTEN FOR NUCLEARMIND GLOBAL WHICH IS USED AS A TEACHER'S AID BY EDUCATORS ALL OVER THE WORLD.
DR. APRILIA ZANK is a lecturer for Creative Writing and Translation in the Department of Languages and Communication at the Ludwig Maximilian University of Munich, Germany, where she received her Phd degree in Literature and Psycho-linguistics for her thesis THE WORD IN THE WORD Literary Text Reception and Linguistic Relativity. She is also a poet, a translator, editor & mixed media artist.
PLEASE ENJOY, FRET OR CONDEMN ANYTHING YOU WISH. WHATEVER YOU ARE THINKING I WILL MOST LIKELY PICK UP OVER THE ETHERNET. WHETHER YOU HAVE A KIND-SPIRITED SOUL OR A MEAN-STREAK A MILE LONG, I WILL LAUGH . PLEASE FEEL FREE TO MAKE ME LAUGH.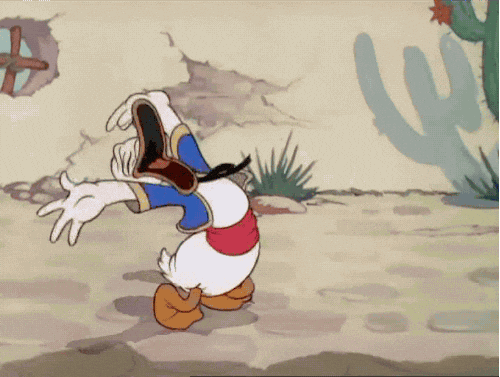 I AM A RECLUSIVE, PRIVATE AND ODD MIDDLE-AGED GUY LIVING IN THE MOST DENSELY POPULATED PARISH OF LOS ANGELES . I AM WIDOWED, 5.11, 180 POUNDS, BROWN, GREEN, SO ON, SO ON & SO FORTH. I ENJOY STROLLING THE MOON LIT BEACH & WALKING IN THE RAIN, ETC. I WILL CONSIDER ANY OFFER FOR COMPANIONSHIP REGARDLESS HOW SHALLOW OR NEFARIOUS YOUR INTENTIONS MAY BE. I ACCEPT THAT THE LESS DEPTH & THE MOST ILL WILL YOU CAN MUSTER ARE ALL I CAN POSSIBLY HOPE FOR. I RAISE A PERPETUALLY FLOWERING GARDEN AS WELL AS SEVERAL DOGS & MY FAMILIAR , AS IN HAMLET, 'BLACKIE' THE CAT. I HAVE A PEDIGREE IN FINE ARTS. I MOPE A LOT. I WHINE. I AM OBNOXIOUS.
I STUDIED MOLECULAR BIOLOGY UNDER SUPERVISION OF SIR FRANCIS CRICK AT THE UNIVERSITY OF CALIFORNIA, LA JOLLA, CALIFORNIA.  PARDON ME? WHO, CRICK? JESUS. WOULD YOU LEAVE ME ALONE ABOUT HIM. AND "NO" IS THE ANSWER IF YOU ARE ASKING FOR HIS AUTOGRAPH. JESUS'S. NOT CRICK'S.  IMPORTANT? WHO, CRICK? HOW WOULD I KNOW? I'M A HIGHSCHOOL DROPOUT TRYING TO SECURE A GED (GENERAL EQUIVALENCY DIPLOMA), WITHOUT WHICH, I CAN KISS MY DREAM OF FLIPPING FISH BURGERS OVER AT DAIRY QUEEN (IN JACKSON HEIGHTS, QUEENS, NEW YORK CITY, NEW YORK), GOODBYE.
THE MIND IS A TERRIBLE THING TO WASTE. I KNEW THAT FROM WATCHING LOTS OF TELEVISION COMMERCIALS, THEREFORE, I DECIDED I WOULD SPEND MOST OF MY TIME BELOW MY DORM ROOM AT UC SAN DIEGO'S CAMPUS ABOVE THE NOTORIOUS NUDE SANDS OF BLACK'S BEACH. I WASN'T EXPOSING MYSELF, PER SE, I WAS READING BIOGRAPHIES OF ANCIENT BRITISH STAGE ACTORS AS PART OF PREP FOR THE NEIGHBORHOOD PLAYHOUSE (NYC) WHERE I ALREADY KNEW I WOULD BE ATTENDING THE FOLLOWING YEAR.
DURING MY RESIDENCY AT THE NEIGHBORHOOD PLAYHOUSE, I WORKED AS A BARTENDER AT FAMED STUDIO 54. I AM THE LAST PERSON TO NAME DROP (JANIS JOPLIN, BETTE DAVIS, PEE WEE HERMAN), BUT I HAVE HAD A RELATIONSHIP WITH JESUS CHRIST SINCE WE FIRST MET UP AT OJAI. 
I AM A GRADUATE OF THE AMERICAN CONSERVATORY THEATER IN SAN FRANCISCO UNDER THE DIRECTION OF BILL BALL. I AM A GRADUATE OF THE NEIGHBORHOOD PLAYHOUSE IN NEW YORK CITY UNDER THE DIRECTION OF SANFORD MEISNER. I STUDIED WITH STELLA ADLER IN LOS ANGELES AT THEATER VANGUARD OFF MELROSE AVENUE IN WEST HOLLYWOOD. I STUDIED SHAKESPEARE WITH THE DIRECTOR AND SCHOLAR LEE SHALIT AT SOUTH COAST REPERTORY IN COSTA MESA.
I WAS COACHED & DIRECTED BY ACADEMY AWARD WINNING ACTRESS (WHO'S AFRAID OF VIRGINIA WOOLF?, 1966) SANDY DENNIS AT HERBERT BERGHOF STUDIOS (HB STUDIOS) IN NEW YORK CITY. I HAVE PERFORMED IN OVER FIFTY EQUITY OR EQUITY WAIVER STAGED PRODUCTIONS INCLUDING THE ROLE OF MAX IN THE US WEST COAST PREMIERE OF BENT, WRITTEN BY MARTIN SHERMAN, DIRECTED BY DAVID MARSHALL GRANT, THE COAST PLAYHOUSE IN WEST HOLLYWOOD, CA., USA. I WAS ' THE MAN' IN WOMAN BEHIND BARS WRITTEN BY TOM EYEN (TONY AWARD FOR DREAMGIRLS) & DIRECTED BY AN ASTONISHING TALENT; RON LINK AT THE ALCAZAR THEATER IN SAN FRANCISCO, I PORTRAYED THE LEAD HORSE, NUGGET, IN EQUUS, WRITTEN BY PETER SHAFFER, AT THE OLD GLOBE THEATER IN SAN DIEGO AND AT THE LAGUNA MOULTON PLAYHOUSE IN LAGUNA BEACH, CA., USA. I WAS DARKHORSE IN  THE PRESCIENT ORIGINAL PRODUCTION CYBERQUEER, WRITTEN BY TOM JACOBSON & DIRECTED BY MARK BRINGELSON AT ROBERT SCHROCK'S CELEBRATION THEATER IN HOLLYWOOD IN BOTH, THE 1996 & 1998 PRODUCTIONS.
I HAVE APPEARED ON TV IN OVER FOUR DOZEN PRODUCTIONS IN VARIOUS FORMATS, INCLUDING FILMS & SERIES WORKING ALONG STELLAR TALENTS SUCH AS MICHAEL LANDON, LEAH THOMPSON, JOSE FERRER, SANDY DENNIS AND DAVID CARRADINE, AMONG MANY OTHERS,
IN THE CLIP BELOW (A ROGER CORMAN MASTERPIECE), THE FILM "FIELD OF FIRE" (SHOT ON LOCATION IN & AROUND THE MEGAPOLIS OF MANILA), I CO-STAR WITH MY FRIEND, EB LOTTIMER & DAVID CARRADINE. ONE OF A MULTITUDE OF INNOVATIVE GENRE VIETNAM "SHOOT 'EM UP" WAR FLICKS WHICH CAME FROM THE MIND OF ROGER CORMAN, SUCH AS CHUCK NORRIS' MISSING IN ACTION EPICS. IN THAT STARTLING PRODUCTION LINE, I WAS ACTUALLY PAID 'NOT' TO APPEAR IN MISSING IN ACTION III. IT'S A BORING STORY SO I'LL CAP IT OFF WITH SAYING: THE TITLE, "THE DAMNED DON'T CRY", WAS ALREADY TAKEN. 
THE ONLY REASON MIA III DIDN'T BEST OUT 'THE BEST YEARS OF OUR LIVES' FOR BEST PICTURE AT THE ACADEMY AWARDS THE FOLLOWING YEAR IS A MYSTERY FOR THE AGES. IN HINDSIGHT, THAT MAY HAVE BEEN AWKWARD. MY FUTURE GRANDFATHER-IN-LAW, STEVE COCHRAN, GRANDFATHER TO ALEX M. JOHNS, MADE HIS DEBUT IN THAT FILM. 
BETWEEN AGE 14-16,  I TAGGED ALONG WITH MARSHA P JOHNSON
SANDY DENNIS
CONTACT: SCOTT@NUCLEARMIND.COM
OR FEEL FREE TO CALL: (USA) 747.777.2745
MADE POSSIBLE BY THE GENEROUS SUPPORT OF COMPASSIONATE PEOPLE SUCH AS YOURSELF, INCLUDING DAVID GEFFEN, ALANA & MICHAEL JOEL THOMAS, MICHAEL WESSON & JOSEPH NILES FUSCO, DR. GUY PAIEMENT, THE APRIL & RICHARD CANNON PEACE & FREEDOM FORUM, SIR IAN MCKELLEN, THE ALEX M. JOHNS FOUNDATION, LACH E. HILL'S MILE HIGH RECORDING STUDIOS, THE SEBOLA FAMILY OF SOUTH AFRICA, THE GREAT AMERICAN ARTIST, NIC VALLE, DR. APRILIA ZANK, PHD, AND OUR PATRON SAINT, GONG LI (CANVAS BELOW), WHOSE GREAT BEAUTY AND ASTONISHING TA LENT ARE ECLIPSED ONLY BY HER INFINITE QUALITY OF A MOST BEAUTIFUL MERCY. IMMENSE THANKS FROM ALL OF US TO ALL OF YOU FOR YOUR INFINITE KINDNESS. MAY YOUR LIGHTS REMAIN FOREVER BRIGHT AS THEY EVER WERE. IT IS WRITTEN, "AND SO IT IS", BECAUSE IT IS SO.
[PLEASE TAKE NOTE: THE IDEAS OR OPINIONS EXPRESSED BY VARIOUS AUTHORS (FOR EDUCATIONAL PURPOSES ONLY) OF NON-PROFIT NUCLEARMIND GLOBAL'S "REACH OUT AND TEACH" HUMANITARIAN MISSION DO NOT REFLECT THE IDEAS OR OPINIONS {IN  ANY WAY} OF OUR SPONSORS.]